Sat 13 Jun 2009
I try to make it hard to daunt my positive outlook. In the most adverse of situations, I always know an end is imminent and this minor suffering will soon cease. Challenges are things to relish. When I absolutely must bear through an awful situation, I do it with the knowledge that this is something I know I can deal with, and can only be stronger because of. Having said that, I couldn't wait to get the f*** out of Gary, Indiana. What a f***ing s***hole.
Every minute we spent trudging through the poisonous air of that town, I felt worse and worse about life in general. The overwhelming stench of industry permeated not just every gasp of air I sucked into my lungs, but tarnished my soul as well – nearly irrevocably blackening it to any positive account of my day and this trip.
Our past week in Madison, Milwaukee, and Chicago recharged our zest for the vibrancy of the city and reaquainted us with the connections of friends and family that make life worth living. This second half of our trip was rooted in a refreshed physical and mental state. We felt great. Gary, Indiana almost killed that.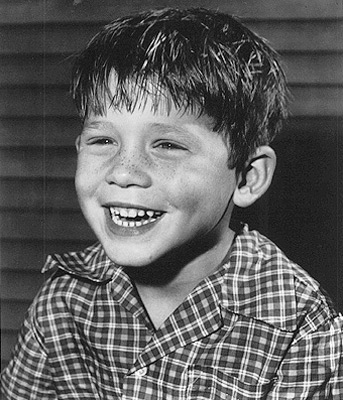 Ron Howard as a little kid, you're out of your mind.
That's all I've got to say. For now.
9 Responses to " Gary, Indiana "
Trackbacks & Pingbacks: